What we believe in
Educational concepts that research has proven to be the most effective
Visualising the learning process
Self-assessment and monitoring are at the core of our philosophy. We carefully consider our tools against their impact on learning and help learners to become their own teachers. Because we believe that lifelong learning is the ultimate goal.
Contextualized feedback
Feedback is among the top ten influences on achievement. However, this influence is variable because feedback is not always implemented effectively. By providing a context of learners' effort in relation to learning goals, we help them find out where they are and where they are meant to be, empowering teachers and mentors to provide feedback that reduces this gap.
Self-paced learning
We help learners develop at their own pace, gaining confidence in their progress, which is the strongest predictor for achievement.
Inquiry based learning
Good education requires skills like inquiry – identifying questions you need to ask of the things you are learning . Our tools have embedded the freedom to choose additional content, find more information and get guided through the process of finding out what you are looking for.
Peer learning and collaboration
Group discussion and peer tutoring are among top influences of achievement in effect on learning, even higher than feedback from a mentor or teacher. We help mentors facilitate learning and use engaging tools that get everybody together and share knowledge.
What we do
We develop visual tools that accelerate learning and collaboration
There are many paths to learning
We are all different and learn in different ways. Hitting the sweet spot for learning in a class environment or workplace has always been tricky. The goal of our LeanLearning tool is to facilitate and promote the interaction between educator and students. We employ our skills and our passion to enable everyone to find their learning zone. With a diverse team of people and skills we create new innovative solutions that accelerate learning. Our core competences:
LEARNING AND MOTIVATIONAL THEORY

User experience and visualisation

Social Media and Games

Google Apps for Education
News
Nils Jacob and Fredrik participated in the first Startup Extreme organised at Voss in Norway this past weekend. They enjoyed highly rewarding days with fantastic experiences while getting to know great people in rather unusual circumstances. This was certainly not the last time newSchool will participate in this event! See this post by Robin Wauters for for more pictures and a[…]
We have been trying to articulate our vision for the future school. This is what we came up with. What do you think ?
Previous
Next
Core Team
passionate about education and technology
Fredrik Harloff
Chief Executive Officer.
Digital innovator and social entrepreneur. Fredrik has more than 20 years of broad experience in management, sales, software and business development in a global market.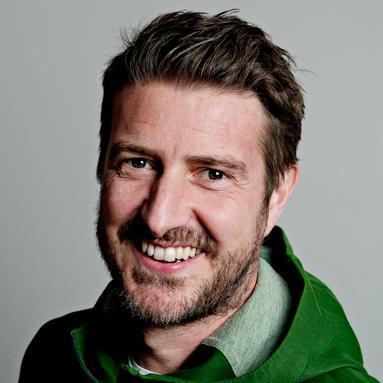 Stian Hofslett Thowsen
Google Certified Teacher and test rabbit.
Stian has been busy working with international education in higher education. He was also responsible for promoting Norway as a study destination for international students. For the past four years he has been working as a teacher at a high school. He is a passionate educator, blogger, social media and football junkie.
Mihaela Tabacaru
Community Manager
System Thinker and Education enthusiast. Mihaela has a degree in Psychology, a Master in System Dynamics, and a few years research in using simulation models in education.